The Most Dangerous Schools for Women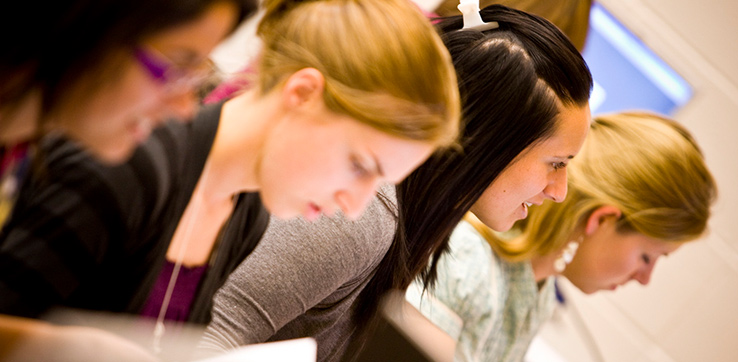 Enrolling in college for the first time is an important milestone in a person's life. You have to consider which social organizations to join, how early your classes should be, and just how many packs of Ramen noodles can be consumed in a semester. Most college freshmen greet the year with excitement, rarely considering that their safety might be threatened.
The truth is that college campuses are not always safe havens. Young women become the victims of sexual assaults and rapes on college campuses each year, and perhaps more frightening is that many of them go unreported. For many women, the possibility of being raped isn't at the forefront of their minds when they begin college. While it doesn't need to be the main focus, it doesn't hurt for women to be aware of the number of crimes against women on their particular campus.
According to the FBI's Uniform Crime Reporting Handbook, by definition sexual attacks on men are excluded from the rape category and must be classified as assaults or other sex offenses, depending on the nature of the crime and the extent of injury. Using statistics from the FBI on the number of forcible rapes reported at colleges and universities in 2011, we have compiled a list of the most dangerous schools for women.
The Jeanne Clery Disclosure of Campus Security Policy and Campus Crime Statistics Act, commonly referred to as the Clery Act, is a federal law signed in 1990 that requires colleges and universities that participate in federal financial aid programs to disclose information about crime that occurs on or near their campus. It was named after Jeanne Clery, a 19-year-old Lehigh University student who was murdered by another student in 1986.
According to a 2011 survey, 38% of college students said they would not know how to get help on campus if they found themselves in an abusive relationship, and 58% of students said they would not know how to help if they knew someone was a victim.
The Clery Center for Security on Campus — a nonprofit organization whose mission is to prevent violence, substance abuse and other crimes on college campuses and to assist the victims of these crimes — offers information through education and training and supports initiatives and legislation that support its mission.
"Often times, campus rape and sexual assault go unreported because the victim is dealing with a number of different concerns, such as fear of retaliation within the campus community, a lack of understanding of the criminal justice or judicial process, or because they don't want to have to talk about their experiences," said Abigail Boyer, director of communications and outreach for the Clery Center. "I believe it is the victim's right to choose what decision is best for him/her; however, I also believe we can create a campus culture that is conducive to reporting. We can do this by providing information and education before a victimization even occurs."
Boyer said that primary prevention is key.
"The goal of primary prevention is to prevent sexual violence from occurring. This may seem obvious; however, prevention education in the past has focused on raising awareness about sexual violence and creating a space for survivors to disclose," she said. "There have also been a lot of risk reduction strategies that focus on the victim — cover your drink, don't walk alone — even though the victim is not responsible for the victimization. Primary prevention recognizes the role of the community (the language used in the prevention of sexual violence is 'bystanders') in preventing sexual violence. It also addresses the attitudes and behaviors that could lead to sexual violence."
Boyer also shared the importance of looking beyond statistics.
"What we've seen on several campuses is if a campus is complying with the reporting, and if they let students know what resources are available — doing prevention education on campus and educating about primary prevention — we might notice that these institutions may see an increase in the number of crimes reported," she said. "This may reflect that the campus and community are creating a culture where victims feel more comfortable reporting these crimes and for that reason, the number will go up. But these schools also have the resources there to help these victims."
The Clery Center is also a supporter of the Campus Sexual Violence Elimination Act (Campus SaVE) legislation, which seeks to address the violence women face on campus through transparency in reporting, accountability among campuses, education, and collaboration between federal agencies. Currently, Campus SaVE legislation has not passed.
Boyer said the Clery Center will be a part of other upcoming projects.
"We are extremely excited to be part of the Collaborative Documentary Project for which five universities are making student produced documentaries to address the problem of sexual assault on college campuses," she said. "The Clery Center will be distributing these films so that other colleges and universities can use them for education. We are also a technical assistance provider under the OVW Campus Grant Program, which helps institutions establish a coordinated response to sexual assault, domestic violence, dating violence and stalking."