Getting a Green Education : Sustainability Majors
According to USA Today, over 100 majors, minors, and focuses in sustainability-centric programs were added to the collegiate roster in 2009. And with increasing interest in climate control, eliminating paper trails, and reducing our carbon footprints, the number has only grown since then.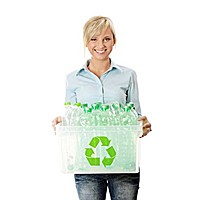 Going green is a hot topic, with many major companies making efforts to incorporate eco-friendly rituals into their businesses. Starbucks has embraced recycled coffee sleeves, McDonalds has opened "green" restaurant prototypes that use 25% less energy than other branches in the chain fast food joint, and dozens of automotive companies are designing hybrid cars that utilize significantly less gasoline, thereby reducing traffic pollution. It shouldn't come as a surprise, then, that college students are looking to garner wisdom in the field.
Employers looking to add green practices to their company will see college graduates with training in sustainability as a valuable commodity, and considering the unemployment rates, it's wise to take interest in one of the few remaining fields experiencing high demand. A new generation of graduates with a penchant for environmentally friendly practices could be the impetus the United States needs to address important ecological issues.
Universities Embracing the Trend
As mentioned, a number of major and accredited universities have created majors, minors, and other programs concerning the trend of green practices. These programs give students the ability to take their environmental interests to a scholarly level, so they can better apply them to not only their personal lives, but the workforce in general, helping the initiative to grow.
Columbia University launched their major in sustainable development in 2010 by way of Columbia University's Earth Institute, Columbia College, and the School of General Studies. The major is designed to give the student access to a range of courses that focus on ecological issues, drawing from studies and research conducted by the Earth Institute's team. The goal is that graduates of the program will walk away with knowledge of how to address sustainability issues in the real world and the workforce. Students in the program are encouraged to utilize internships and study abroad opportunities in order to apply their skills. The interdisciplinary courses that constitute the major range from seminars on climate control solutions to classes on basic earth science. In student's senior year, they are required to complete a thesis concerning sustainability and environmental harms.
Likewise, Arizona State University has a School of Sustainability which offers undergraduate opportunities in lieu of its Bachelor of Arts in Sustainability and Bachelor of Science in Sustainability programs. The majors are intended to help students problem-solve environmental issues in a holistic way, fully analyzing and understanding the issues and the steps needed to improve the world around them. Some students may hone in on urban management to become ambassadors for creating eco-friendly institutions. Students will also study current institutions and how they approach the environment in their business models. The Bachelor of Arts in Sustainability is a little more conceptually driven, with a sociological and anthropological slant, while the Bachelor of Science in Sustainability is laden with more scientific classes such as ecology, hydrology, engineering, and earth-systems management. Students at the school can also minor in Sustainability, rounding out their business classes or other core curriculum to give them a competitive edge in a market that is becoming more and more focused on green solutions.
Duke University boasts its Nicholas School of the Environment, which offers programs at an undergraduate, graduate, and Ph.D. level for students wishing to pursue knowledge pertaining to climate change, energy, water quality, ecosystem management and conservation, and human and environmental health. William L. Chameides, the school's dean, notes "our alumni can be found in laboratories and think tanks worldwide and in all sectors of the global economy, from the halls of Congress to the jungles of Central America, and from the top floors of corporate headquarters to the ground floor of grass-roots NGOs." Students looking to pursue undergraduate degrees at the school can choose from four distinct programs: a BA in Environmental Sciences and Policy, the BS in Environmental Sciences, and the BA and BS in Earth and Ocean Sciences. The Bachelor of Arts in Environmental Sciences and Policy takes a more interdisciplinary route, allowing students to incorporate an environmental flare into a general natural sciences and engineering-heavy major. This makes them an attractive candidate for a career where they may teach, advise, or write about environmental challenges in addition to the field of their choice. Meanwhile, the Bachelor of Science in Environmental Sciences takes a scientific perspective on environmental issues, prepared to pursue a career in further research or global outreach. Getting a Bachelor of Arts or Sciences in Ocean Sciences allows students to learn about oceans or apply knowledge of oceans as an oceanographer.
Utilizing Your Green Major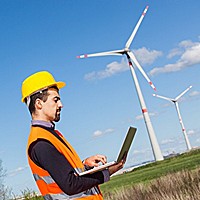 Students pursuing a sustainability degree need not worry about a lack of viable career choices. In fact, environmental awareness can be applied to any profession, especially now that major corporations are addressing ecological needs. However, there are also a multitude of career options that delve specifically into sustainability, with holistic values incorporated directly into the business model. For example, a student with a green degree can go directly into research and development, fighting to solve ecological dilemmas at the Illinois Argonne National Laboratory. From there, graduates can participate in compiling the same kind of award-winning research they studied while in school, working alongside their contemporaries. In this past year's R&D 100 Awards, known as the "Oscars of Innovation," Argonne took home four awards for technologies developed at the lab. All innovations at Argonne stem from a common goal, which is to reduce greenhouse gas emissions and develop solutions for clean energy. The facility then reaches out to other businesses where their technologies can be applied. Argonne collaborates with an excess of 600 companies, federal agencies, and research facilities all over the world.
For a student minoring in sustainability alongside an architecture or engineering degree, demand is high. Green roofs, solar paneling, and wind turbines are just some of the green solutions being built into the blueprints of modern structures. Perkins + Will is an architecture firm based out of Chicago that utilizes sustainable methods in every design. According to their website, they are dedicated to "not only reducing environmental impact, minimizing greenhouse gas emissions, reintegrating ecological systems and limiting exposure to harmful substances, but [we're] also helping to improve the environment through regenerative design." The firm embarked on their Green Operations Plan in 2005, which establishes guidelines for all of their offices across the country to follow in order to implement environmentally sensitive choices during their daily work. Once they had accomplished that goal, every office in the firm was able to tout LEED Platinum standards, so not only are they creating sustainable structures, but they follow green living within their own company.
A business major with a minor in sustainability may consider working in the field of sustainable consulting. Blu Skye is a sustainable consulting firm in San Francisco, California that believes that sustainability is the only true competitive advantage a company can have over another that will stand the test of time. For that reason, they consult companies by filtering every decision or piece of advice through their "lens of sustainability." They have worked to postulate green solutions for a number of big businesses, including Nike, Purina, SC Johnson, Wal-Mart, Microsoft Corporation, and Waste Management. Blu Skye knows that some of the powerful brands they partner with are those most capable of making decisive changes in the way society perceives environmental concerns. They have also written a number of case studies as a result of working with their clients for topics such as "Creating Sustainable Apparel," "Driving Sustainability into the Corporate Strategy," and "Designing a Voluntary National Program for Battery Recycling." As a consulting firm, they understand business systems and as environmentalists, they know how to effortlessly bind those business systems to lowering and even reversing their environmental footprint.
There are few ways to become more actively involved in global change than working with the government, policy makers, or regulatory agencies. Degrees in sustainability, environmental engineering, bioethics, environmental studies, and so forth may be your key to working with big wigs at the United Nations or the Environmental Protection Agency. At the United Nations, you may land a job in the Division for Sustainable Development, where you'd work toward integrating environmental practices into policy at a regional, national, and international level. You may help educate people on climate change, energy usage, and water consumption. Likewise, with a job at the United States Environmental Protection Agency, you would essentially be an environmental police, as the EPA dictates whether industries meet specific standards in order to control damage done to the environment. There are many of jobs, profit and non, that utilize green practices, and they are popping up at increasing levels every day. The aforementioned career choices are just some of hundreds of opportunities available to those with a mind for green living. Of course, you can always pursue sustainably focused careers at a local level by working in your community farmer's market, working at a green nonprofit in your area, working for Waste Management, or teaching courses in sustainability. Even the United States Army recognizes a need for sustainability.
Why it Matters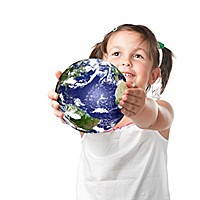 Sustainability is important for all kinds of reasons. In the Federal government, the environmental footprint is rather large, with 450,000 buildings taking up more space than the state of Nevada, according to the General Services Administration's report, Sustainability Matters. Without any focus on sustainability, issues such as greenhouse gas emissions, energy costs, and reduced availability of nonrenewable resources would continue to grow until the problems became insurmountable. Thankfully, the Federal government has adopted sustainable practices and building designs and has embraced the initiative to pass on environmental awareness to each and every government agency. The Federal government has been preoccupied with sustainability challenges in lieu of the United States dependence on foreign resources for quite some time. As they strategize on ways to lower our dependence, they can spend less money on energy, providing more funds for the government to spend on bigger and better things.
However, the environmental concerns don't stop at the government. Taking even small steps to reduce our carbon footprint can help every individual on the planet. These steps ensure that future generations will be able to thrive. If we continue to consume energy without any concern for future generations, we will run out of our natural resources. Quite simply, the rapid population growth paired with the rising demands for energy, water, food, and building materials doesn't faire well unless we strive to find ways to be less wasteful and more considerate of the environment. Our gas-guzzling vehicles spout pollutants into the air, contributing to acid rain, climate changes, and destruction of wildlife habitats. The ecosystems that make up our planet are the fragile laurels upon which our existence rests, and thus it is our responsibility to create a sustainable future by practicing behaviors such as conservation, recycling, tapping into renewable resources for energy, and restoring the environment that supplies us with all of the plants, animals, food, and nature that make up the world.