17 College Financial Aid Experts Worth Knowing About
Getting into college these days can be a lesson in competition. This is especially true if you want financial aid. Figuring out how to get into college, and how to pay for it, can be frustrating and difficult. You can increase your chances, though, with a little help.
There are plenty of experts online that are acquainted with the college admissions process, and who know about the options when it comes to funding college. From 529 plans to scholarships to student loans, there are people who can help you. As you go through your college search, consider the information offered by the following 17 college financial aid experts worth knowing about:
1. Scott Wiengold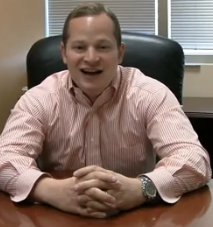 Scott Weingold has more than 10 years of experience in the financial aspect of getting an education. Scott is the co-founder of of the company Strategic College Funding Solutions, Inc. He has been ranked in the top 10 when it comes to college advisers in the U.S. He has a degree in Finance from John Carroll University and is known as one of the premier experts on college financial planning. You can find him online at ScottWeingold.com, or on LinkedIn.
2. Mark Kantrowitz

One of the most well-known people in college financial aid is Mark Kantrowitz. He is known as the publisher of Fastweb and of FinAid. These are financial aid web sites that can help you find information about student loans and scholarships. He is working on a PhD from Carnegie Mellon University in computer science. He knows a great deal about financial aid, and has testified before Congress. You can find him at Kantrowitz.com.
3. Jon W. Tarrant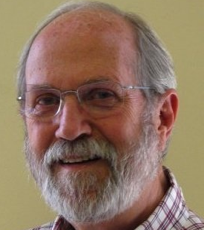 This college admissions expert can help you get into college. Jon has experience learned from his days as a high school English teacher. He has a Masters degree, and has taken graduate courses in college planning. He is a Certified Educational Planner, and can help your student find his or her way on a path that will lead to college and career. Jon can also help with some of the financial aspects of getting into college. Begin early. You can find Jon at JonWTarrant.com.
4. Susan Hanflik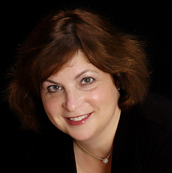 Susan Hanflik is a Certified Education Planner who can help you student learn the ins and outs of getting into college and planning for the future. Susan is accomplished at helping with the entire college planning process. She has a Masters degree in special education, and is especially adept at helping families with special needs through all aspects of college planning. She is the principal of Susan Hanflik and Associates.
5. Justin Draeger

Justin Draeger has more than 13 years of experience with helping under-served populations pay for college. His experience is first-hand since he is a first-generation four-year college graduate. He has been featured in a number of media outlets. You can find him acting as the President and CEO of the National Association of Student Financial Aid Administrators. You can also find him at JustinDraeger.com. You can also find him on Twitter (@justindraeger).
6. John Hollis

Co-founder of the College Planning Network, John Hollis works closely with Scott Weingold. He is part of the Lifetime Financial Alliance, is is well versed in subjects related to paying for college. He co-wrote the book The Real Secret To Paying For College. The Insider's Guide To Sending Your Child To College – Without Spending Your Life's Savings. He is a well known in the field of college financing, and can provide you with good insight.
7. Ben Kaplan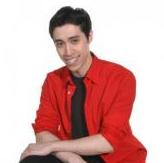 One of the leading experts on youth finances, college admissions and paying for your education, Ben Kaplan offers tips for making your dreams come true on his blog, City of College Dreams. His "Scholars & Dollars" column in nationally syndicated, and he has authored best-selling books on the subject of paying for college. He is also on Twitter at @benjaminkaplan.
8. Carl Buck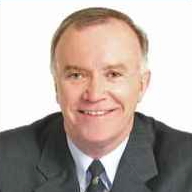 Carl Buck has more than 30 years in the field of college financial aid. He is a nationally-recognized expert on college funding options. Carl has worked in a number of positions related to financial aid, and is now working with college search portal Peterson's. He also developed BestCollegeDeals.
9. Paul Wrubel

Dr. Paul Wrubel is the co-founder of the TuitionCoach web site. He has plenty of experience helping families pay for college. He is well known for his ability to help students and their parents get through the paperwork associated with different forms, including government forms. Paul blogs regularly at Paul Wrubel's Room 72 and you can follow him on Twitter: @paulwrubel.
10. Don Betterton

If you are looking for someone with a wide field of knowledge in college planning, Don Betterton is a good pick. He was the director of financial aid at Princeton, and he has years of experience related to college funding and college planning. He is a Certified College Planner, and well versed in all aspects of education planning. You can find him at Betterton College Planning.
11. Lawrence Burt

If you are looking for someone with a great deal of experience, Dr. Lawrence Burt might be able to help. He is the president of Over The Bridge Services, LLC, a company designed to help students reach their college goals with the help of financial aid. He is on the advisory board of the National Institute of Certified College Planners, and part of Get College Funding. You can find him on LinkedIn.
12. Rick Darvis

The founder of Solutions for College, Rick Darvis, is a CPA and Certified College Planning Specialist. He is also the developer of college planning and funding software for financial planners. He is a nationally recognized expert who has been consulted by media outlets and others. He is also an author of books on financial planning and college funding.
13. Felicia Gopaul

Felicia Gopaul is a well-known college financial planning expert. She has made many appearances, and started the College Funding Resource. When she became sick, her brother took over the business, but Felicia is still sought as an expert. As a CFP and a CCPS, she has insights into arranging your finances so that you can pay for college. You can find her on Twitter, @feliciagopaul.
14. Jamie Dickenson

This Certified Education Planner, Jamie Dickenson, knows what it takes to get into college — and how to pay for it. She has experience helping families plot the treacherous course toward college, including how you can plan for the costs of college. You can find her at JamieDickenson.com and on Facebook.
15. Estelle Meskin

Estelle Meskin is skilled at helping students find the right college for them. It is important to note that she helps with various areas of college planning, including financial aid, you can get an idea of which colleges match your financial situation. Estelle is a Certified Educational Planner and a college coach. She can help you find the right match. Look for her at EstelleMeskin.com.
16. Bev Taylor

Founder of The Ivy Coach, Bev Taylor is experienced in aspects of planning for an Ivy League education. She can help you learn how to find the right college, as well as how to combat the rising costs of college tuition. Bev has presented a number of workshops and seminars around the country, and is considered an expert in the field of college planning.
17. Ken Clark

If you are interested in learning how to save for college, Ken Clark might be able to help. Ken Clark is a Certified Financial Planner, and the About.com expert focusing on Saving for College. He is also the author of a book about getting out of debt. You can find him at KenClarkCFP.com.