The Ripple Effect: How Student Retention Could Save Higher Ed
With an estimated $1 trillion in student loan debt and seemingly endless increases in tuition, higher education has been battling to stay afloat. But there's one statistic that often goes overlooked, and understanding it could be the key to fixing everything: a 66% dropout rate for incoming freshmen.
The federal government, charity organizations, education technology companies, parents, teachers, and alumni have been collaborating and working individually for years to solve the one problem that just might solve the others. Student retention means keeping more people in the classroom, which can have a positive effect on tuition for everyone, but the problem is that fleeing freshmen lead to higher costs that scare away even more students. It's all part of a vicious cycle that seems to offer twice as many deterrents as incentives. But some schools are finding ways to fight back.
Why Are Students Leaving?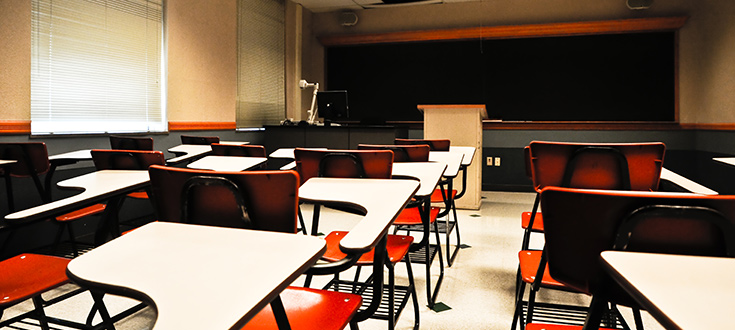 "One of the main reasons students are forced to leave is that the cost of college has spiraled out of control," said Brian Rosenbaum. "College now costs 1,100% what it did 30 years ago."
Rosenbaum is the community engagement coordinator for the Southern California region of College Summit, a national nonprofit organization that partners with low-income high school students to send them to college and assist them while they're getting a degree. College Summit is currently working with more than 4,000 students from 14 high schools across Los Angeles and more than 30,000 nationwide.
Yet tuition isn't the only factor. Rosenbaum said that, aside from the often outlandish cost, some students simply aren't a good fit for their school, major, or class regimen.
Meghan Harte Weyant, executive director of Student Success at Rollins College, agreed.
"In my experience and review of the research, students almost always leave because of a cost-benefit analysis that results in them seeing little or no value in staying," she said. Too many student haven't prepared properly for the jump from high school to college or given enough thought to career or life goals.
Retention officers, admissions counselors, and professors acting as mentors are facing an uphill battle convincing students that college — even with all its difficulties — is worth it in the long run. And the best way to convince them is to promise to support them once they're at school.
Guiding Students to Success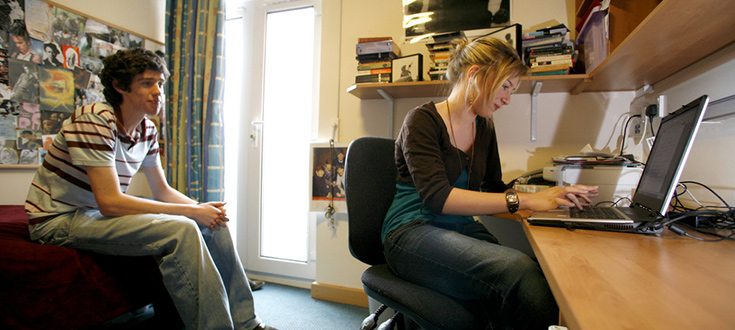 To help combat some of the anxiety incoming college students may feel, College Summit has introduced several programs, including its Alumni Ambassador program. The initiative allows students who've worked with College Summit to earn community service hours while learning skills related to leadership, communication, and job preparation. Those in the Alumni Ambassador program also receive personal and professional support from College Summit's 12 regional offices for every 20 hours of community service.
"After one year, they also get a priority pass to serve as paid Alumni Leaders at our Peer Leader Workshops," Rosenbaum said. "Having already had their lives changed by College Summit, being an Alumni Ambassador and Alumni Leader is like coming full circle for them. The sense of family, organizational support, work experience, and community connections they make — all while being surrounded by their peers, on the same journey — help give students the confidence and tools to make it in college."
The organization has also launched an initiative to start College Summit Clubs on larger college campuses to further support its program's alumni.
Rosenbaum added that universities must make their efforts to support students based on their specific needs. He said it starts by helping students connect their day-to-day academic choices with their long-term college and career goals.
But just as every student is different, so is every institution. John M. Baworowsky, vice president for enrollment management at Dominican University at California, wrote in the Chronicle of Higher Education that it is the school's responsibility to market itself in a way that prospective students can quickly understand the values the school represents, the benefits of their education and extracurricular programs, and the return each student gets from their investment of time and money.
"There are certain things that students continue to reference as their reason for leaving," Weyant said. "Administrators need to study those reasons, study the interventions that are working at other places, and study their student bodies and then make data-driven decisions on how to best serve their student population. These solutions are going to require institutions to be flexible, nimble and creative. We will have to be committed to doing things differently than we have done before."
Rollins College started two initiatives — the First Year Experience and Student Success Coaching — that offer support to students from orientation to graduation.
"We know that there are times when a student may not know where to turn to help solve an academic or college-life adjustment issue," Weyant said. "These two programs, and all the programs offered in the Office of Student Success, operate on the premise that student satisfaction, success, and retention are campus-wide efforts. As such, the staff works collaboratively with a multitude of campus offices including Admissions, Faculty Advisors, the Bursar, Financial Aid, Student Affairs, Student Records, and others to improve the overall academic and social experiences of Rollins students."
The faculty has to keep the student experience in perspective and understand that many incoming students have not been prepped efficiently for college life. Most college students — in particular, those from backgrounds labeled "at risk"— have many more questions than answers and are walking into a situation that they know nearly nothing about.
This perspective is met head on at Colgate University, where each first-year student attends the first-year seminar (FSEM) during their first semester. The FSEM is actually worth one course credit, and the grades are factored into GPAs like they are for every other class.
According to Beverly Low, dean of first-year students at Colgate University in New York, the course emphasizes writing proficiency, Colgate's Academic Honor Code, and topics like how to approach college-level work so that you can improve critical thinking, research, and other important skills. A student's FSEM instructor is also their academic adviser.
Along with these efforts, the school also recently launched its Sophomore Residential Program, where the theme is "Live the Liberal Arts." It is a year-long seminar engaging students and faculty with formal and informal discussions on subject material. It also includes a trip to Costa Rica, Paris, or Israel.
Similarly, the Nicholson School of Communication at the University of Central Florida implemented its Early Alert System in the fall 2012 semester. The program alerts academic advisors to students who are struggling in class. Students are then engaged by the advisors in order to prevent further academic damage and possibly avoid academic probation.
"Our number one goal is to get the students back on track for graduation," said Laurel Anderson, coordinator of the academic advising services for the Nicholson School of Communication.
Most, if not all, schools have some sort of policy to help retain students, but recent stats shows that the education industry is still failing at student retention. The solution: start even earlier.
"College readiness must begin in high school, or we are quite literally setting up our youth to fail," Rosenbaum said. "We know that high school can help students succeed in college and beyond by helping them understand their college and career options, (as well as) the college admissions and financial aid processes. Far too many academically capable, low-income students are either not graduating from high school or are graduating but not enrolling in college. Many of these students have the ability to be the first in their families to earn a higher education degree but lack the necessary support systems — guidance, technology, college-going culture — that middle- and high-income families and schools are able to provide."
According to the Demos report Jobs and the Economy: The State of Young America, a man with a bachelor's degree in 1980 earned $9,000 more per year than a man with only a high school diploma. Thirty years later, the income differential is $20,000. For women, the differential is now $19,400.
Another report from the Georgetown University Center on Education and the Workforce,
entitled Help Wanted: Projections of Jobs an Education Requirements through 2018, issued even more alarming numbers. They predict that by 2018, 63% of job openings will require at least some college education, with 72% of that subset requiring a bachelor's degree. A bachelor's degree is worth approximately $1.5 million more than a high school diploma over the average life, and $1.1 million more than an associate degree.
"Postsecondary education is the new gateway to the middle class," Rosenbaum said.
How These Programs are Increasing Retention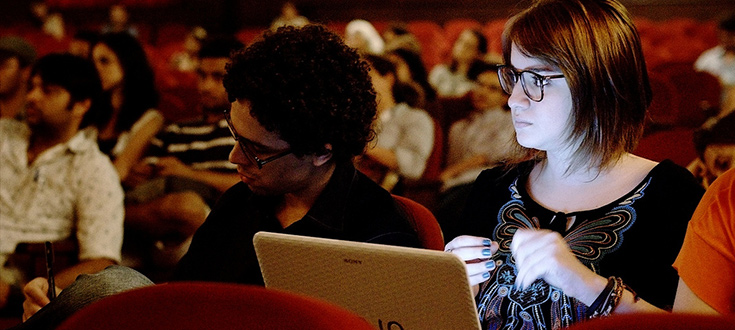 Diagnosis isn't a cure, and expressing concern is just one small step toward reversing the dropout rate among college students. But College Summit and others are finding success:
College Summit in Southern California
Among the 1,552 seniors served in 2011-12, 81% completed a senior-year plan, 86% created a college list, 78% submitted college applications, and 75% submitted the FAFSA. Among the 736 seniors who completed their A-G requirements in 2011-12 — the high school classes that are required for students who want to attend a school in the University of California or California State University systems —98% applied to four-year institutions. Last year's seniors completed their milestones at a 6.2% higher rate than the previous year's class.
Among the 210 Peer Leaders served in 2011-12, 98% created a college list, 99% completed a Personal Statement, 77% took the SAT/ACT, 93% sent in college applications, and 85% submitted the FAFSA.
In spite of the global economic crisis and substantial increases in college tuition and fees, an average of 61% (986) of the 1,474 high school graduates at seven partner high schools enrolled in college in the fall of 2011 and the spring of 2012. Twenty-three percent of these students attended four-year institutions, and 43% attended two-year institutions.
Among the 275 Peer Leaders served in 2010-11, 76% (209) enrolled in college in fall 2011 and spring 2012 (well beyond the 52% average college enrollment rate in low-income communities).
Student persistence to the second year of college increased to 79% in 2009, representing a steady increase from 72% in 2005. Nationally, students from College Summit partner schools persist to the second year of college — which is the biggest hurdle — at the same rate as students from all income levels, averaging around 75%. By comparison, while the national average for persistence declined from 2008 to 2009, persistence of students from College Summit partner schools remained steady over the same period.
Colgate University
The school's retention rate is between 96% and 97%.
The graduation rate is 88%.
The Economic Impact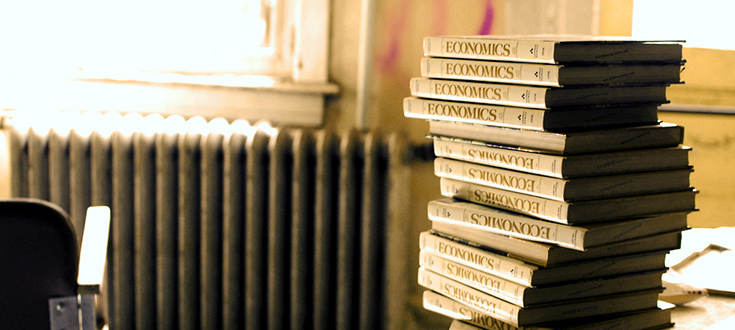 It's not just the student who feels the impact of not going to college and earning their degree. Higher debt and fewer qualified workers have a tangible impact on the national economy. As a result, some programs are focusing on higher education's role in the financial sector.
"I don't usually think about education as a business, although in some ways it might not be a bad practice to adopt," said Weyant. "In general, the dropout rate is bad on both the individual and national level. It's bad for individuals to start college, sink money, loans and time into a process that they ultimately never finish. The result is students leave school with no credential, no professional experience and student loans to no end. For many Americans, this pushes them further into the economic hardship they were trying to escape."
Rosenbaum said that this is the first time in the nation's history that the current generation is less well-educated than the one that preceded them.
"In just 15 years, our international rank as a college-educated nation has slipped to 16th place out of 34 countries," he said. "Today, only about a third of Americans age 25-29 have earned a bachelor's degree or higher. For students from low-income families, the college completion rate is even lower: only about 8% have earned a bachelor's degree by their mid-20s."
He added that even if the college attainment level increased by just 1%, it would yield $124 billion per year in national earnings.
"A postsecondary education is critical to developing a strong labor force," he added. "Higher education is a better investment choice than almost any other option, delivering an inflation-adjusted annual return of more than 15%. Compare that with stocks (7%), gold (2%), or real estate (1%)."
If there is one thing colleges should focus on, it is student retention. There are too many variables each student brings to the nation's economic table to allow the dropout rate to continue to fall. It's a sobering reminder that student retention isn't just about the college experience. It might be the best solution we have for an educational system that's quickly running out of options.